AEEDC 2023 UAE International Dental Conference and Arab Dental Exhibit…
Page info
Name

WONHYO INC.

Date

23-03-06 15:02 Hit271 Comment0
Contents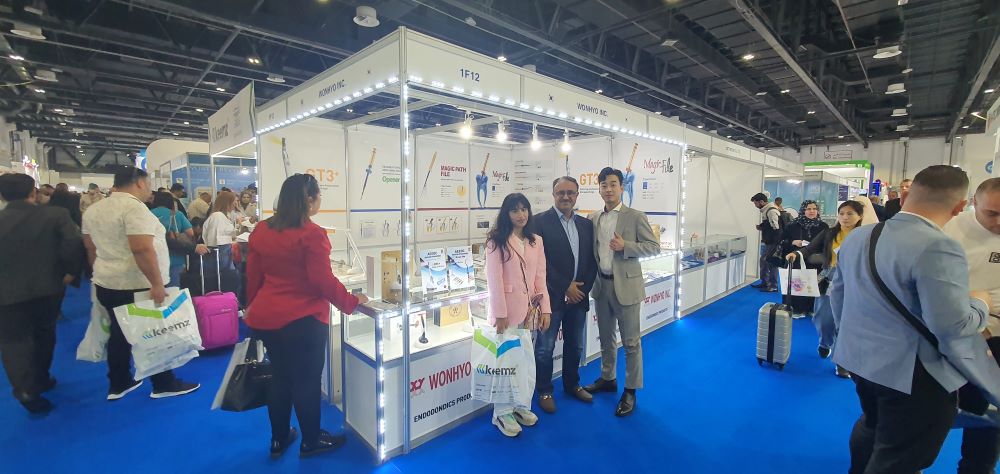 Dear Partners
Hope you had a great weekend.
Wonhyo INC attended AEEDC 2023 from Feb 7th to 9th.
We met old customers and new dealers it was the fantastic exhition that held on Dubai.
The fascinating journey of AEEDC Dubai over the last 2.8 decades started with modest humble beginnings, and today reached a pinnacle of success! The UAE International Dental Conference and Arab Dental Exhibition – AEEDC Dubai has rightfully earned the highest global distinction of becoming 'The Largest Annual Scientific Dental Conference and Exhibition in the World'. 
In this AEEDC 
We had a lot of meeting with UAE, Iran, Egypt, Israel, China and so on.
It was our pleasure to meet the important business partners.
During AEEDC, our product;, magic files, GT3+ Motor 
catched the amazing popularity.
We are sincerely appreciate for your support and concern.
We wish you the great success in everything you do.